Tutoring Companies: The Stories Behind the Success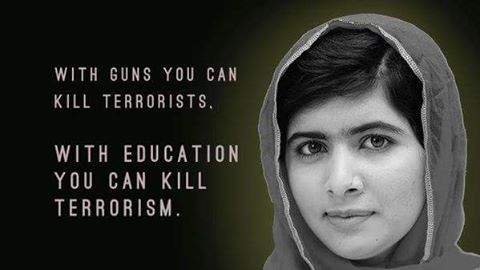 Many of the world's most successful tutoring companies come from humble beginnings. This article looks at several of these companies and tells the stories behind their success in the tutoring business.
Kumon
Kumon may be the world's most successful and well-known tutoring company, but it began with a high school math teacher trying to help his son.
Kumon's story began in 1954 when founder Toru Kumon's son came home with a poor score on his math test. Toru's wife suggested that Toru begin helping their son. Toru who was a high school math teacher with 20 years of experience compiled worksheets that would take his son step by step from the easiest arithmetic to complex mathematics. Toru's son made clear progress in the following year and Toru began allowing other children to use his worksheets – who also achieved impressive results.
The first Kumon Center opened in 1956 and 2 years later the Kumon Institute of Education was officially founded in Osaka, Japan. Through word of mouth the demand for the Kumon Method grew, new centers were opened up across the country and Kumon soon became Japan's leading private education program. Kumon continued to expand by opening centers in other countries using a franchise model. As of 2009, over 4 million students were studying at more than 26,000 Kumon Centers in 46 countries.
Huntington
Huntington Learning Centers were one of the first tutoring centers for children in the United States and is now one of the largest tutoring companies in the country. Huntington Learning Centers were started by Dr Raymond and Eileen Huntington in 1977 after they saw a desperate need for tutoring centers to help children. Eileen was a high school teacher and noticed a large numbers of students who lacked basic study and reading skills. These students lagged further and further behind their classmates, unable to receive the attention they needed from teachers who were stretched thin because of large class sizes. The Huntingtons were looking for a business opportunity and, concluding that there was a market for supplemental educational services, decided to launch Huntington Learning Centers.
The Huntingtons left good-paying jobs and financed their business by selling everything they owned and relied on personal lines of credit. They scraped together enough money to rent 1,700 square feet of space in an office building and opened their first learning center. In 1978 they opened a second and by 1985 they had a 11 centers in New Jersey and one in Pennsylvania.
Huntington grew aggressively through the 1990s using a franchise model to expand and had 178 franchises in 2002 and is now one of the most successful tutoring companies in the United States.
Kaplan
Kaplan is a well-known test prep company based in the United States. The company is currently owned by the Washington Post Company, but its history goes back to 1938 when it was founded by Stanley H. Kaplan. Kaplan got his start by tutoring students for the New York State Regents Exam in the basement of his parent's Brooklyn home.
Many of his students were from immigrant families eager to pursue higher education. Kaplan began adding more locations and his business continued to grow as American universities began relying more heavily on standardized tests to measure students' potential. Test-makers claimed the exams were not coach-able, but Kaplan knew people could improve their scores with the right preparation. The company grew significantly in the 1990s by expanding its business and purchasing other test preparation and educational companies. It is now one of the leading test prep countries in America.
Kip McGrath
Kip McGrath is a household name in Australia, but the company was unknown for the most part when it started in the 1970s. The founders of the Company, Kip and Dugnija McGrath, opened their first Kip McGrath Education Centre in 1974 with the founding principle; "any child can learn if they are taught properly". Over a very short period of time the McGraths opened six centers in the Hunter Valley and ran those centers successfully for ten years before selecting franchising as the method to expand their business.
Today Kip and Dugnija McGrath are still actively involved in the day-to-day running of the company and are members of the Board. They continue to support the franchise network with their extensive experience in both education and business operations. Kip McGrath now has 160 Australian centers that provide assistance in reading, spelling, comprehension, English and math.
Megastudy
Megastudy is a very young company, but is already the leading tutoring company in education-crazed South Korea. In the 1990s, Megastudy founder Son Joo-eun was a success in South Korea's hyper-competitive business of preparing students for the national college entrance exam. He had an annual income of 720 million won – the equivalent of $573,000 today as a private tutor helping children from rich families in the capital Seoul win admission to elite universities.
Son Joo-eun had an epiphany, realizing "What I was doing – helping the rich lift their children to the top of the ladder while pushing others down – was deepening inequality in education."
In 1999, while watching a home-shopping channel on television, Mr. Son came up with the idea for an online test preparatory school. As South Koreans were embracing broadband Internet, he thought: why not bring classes into the home, too? Mr. Son's idea made him one of the wealthiest people in South Korea. Sales have grown from 579 million won in 2000 to 202 billion won in 2009. His company is expanding it's offerings to include elementary school courses and has opened courses for college students studying to get into medical and law school.