Online Teaching Jobs – Marshalling Your Credentials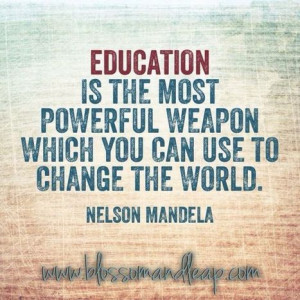 Whether you're looking for employment with an agency or institution or whether you're setting up in your own business taking on online teaching jobs, experience counts. When you're compiling your CV for an employer or to attract prospective students and when you're evaluating your skill set for your own professional development, there are some key things to remember.
It should be obvious that you'll need to demonstrate your teaching credentials. It's common sense, really. It will include all your qualifications and all relevant experience, both paid and unpaid. Testimonials from satisfied students are a great bonus, if you have them. Wherever possible, potential employers or students should be able to verify your credentials.
However, although online teacher jobs are about teaching, they're also about working online. It's easy to underestimate the importance of this fact. Over the last decade, online learning has taken off. The best online teachers and tutors not only understand what the developments in the field are, they know how to use them to the advantage of learners.
In online teaching jobs today, you should have an appreciation of several dimensions of the work. On the one hand, you should be familiar with at least some of the key studies that have been done to evaluate the pros and cons of online learning v. conventional classroom teaching.
On the other, you should have a grasp of today's educational technologies and their potential in your online teacher jobs. Of course this also means that you should also have competency in computing and the internet, so don't forget to add that to your list of skills.
Depending on your subject and the kind of online work you're aiming for, different skill levels are required. Delivering homework help via videocall may not require highly developed IT skills, but for other online teacher jobs your computer expertise may be more thoroughly tested. If the online teaching jobs you're looking for are with established institutions, they may have IT departments to assist, but you may still be called upon to run a webinar or to devise online resources for your students.
The good news is that as online teacher jobs have entered the educational mainstream, so the educational establishments have responded. If you're really serious about making a career in online teaching jobs, then qualifications in the online dimension of online learning could serve you well.
A rudimentary internet search will reveal a host of resources for teachers wanting to make the most of the internet in their online teacher jobs. There are courses you can take for free, and there are institutions offering courses that you can gain formal accreditation for.
If you want to have the edge when applying for online teaching jobs or recruiting students, it will help to be able to show that your competence is in delivering teaching online as well as being a good communicator with great subject knowledge. When compiling your CV or advertising for students, letting people know that you have a grip on all three of these aspects of online teaching is something to work on.