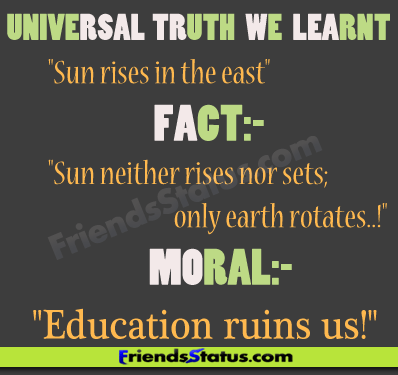 With midterms looming on the horizon, and words like "cramming", "staying up", "last-minute panic", and the like, replacing every other trendy word that dominated the first half of your semester, this time of the year is a trying period for the under-prepared as well as the over-prepared student. Looking on the bright side, it is never too late to obtain good grades by following these simple and smart tips that will aid in making midterms a pleasant experience.
Time Management: This is probably one of the most cliche, yet the most underrated study tip that can completely transcend your studying tempo. Prioritize, avoid procrastinations and distractions, and feel responsible towards the time schedule that you have chalked out for your midterm prep period.
Study Groups: You can experiment joining a study group of like-minded individuals who believe in discussing, reviewing, or brainstorming complicated topics. It might make your studying experience more interesting and motivate you to strengthen your concepts. You might just take a liking to one of your not-so-favorite subject.
Your Own Words: Rewrite the notes from your class or your textbooks in your own words, making it easier to understand and remember. Studies reveal that it's easier for students to remember their own handwriting during the actual exam then the textbook print.
Looking Back: It's always a good idea go over the old tests and home work assignments. Teachers often pull midterm questions from previous tests and assignments. If you can manage to get hold of midterm exam question papers from the previous years, that's even better. It will help you to get familiar with the pattern of the paper and make you feel at ease before the main exam. Focus on questions you got wrong or homework assignments you had difficulties with and make sure understand the answers.
Ask for Help: If you are stumped with a particular topic or an important concept, ask for help. Consult your professor or your seniors, look into free online tutoring, or ask a friend who might be able to help you. The advent of Internet in our day to day life has made it a lot easier to find free algebra help or online help with math problems. It's important to be proactive when you are stuck on something and take action by requesting for help.
Take Breaks: Make sure you take short breaks after long hours of studying. A break that does not involve anything study or college related is bound to rejuvenate the overworked brain cells and bounce you to back to a refreshing mood before you start the next lap of studying.
Drink A Lot of Water: This one's a sure-shot winner especially if you are the kind who likes to burn the midnight oil. Dehydration is bound to make you sleepy, so keeping your body hydrated will ensure that you are feeling fresh even if you're studying in the wee hours of the morning.
Snack: It's natural to develop an appetite when you're utilizing a lot of your mental capacity. Keep your blood sugar level up by eating a healthy snack like cereal bars or fruits after every two hours. This will help you to have a consistently stable energy level that is required for longer hours of studying.
Have Fun With It!: This might sound a little out of place. But it works! If you take the studying and your midterm prep in a positive spirit, you will most definitely feel less stressful, thus making it easier for you to meet your study goals and achieve your deadlines before your exams.
All the Best!